Show/Episode Title and Date of Air (if known)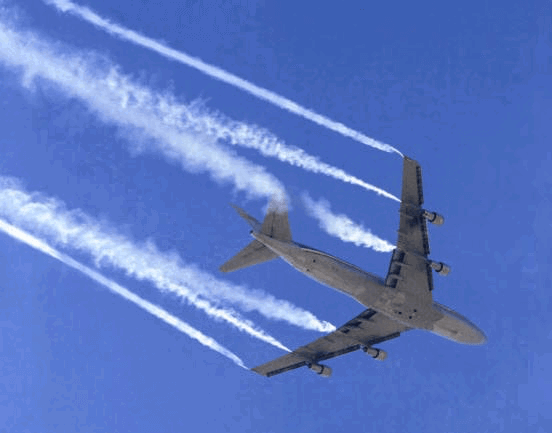 Breaking National News
US Air 405 crashes into New York Harbor - ABC News live on scene.
Haiti in turmoil 1992 coverage of Cedras coup d'eta - independent stringer on scene.
TWA 800 crashes at East Moriches, New York - ABC News live at scene.
Clinton Lewinsky Scandal - 3 months in Washington that shook the world - ABC, NBC, and CBS national coverage.
Ice Storms devastate Quebec losing power to millions - ABC News rush jet charter and live satellite report on scene w/Bill Redeker.
Columbine - investigative breaking interviews and undercover work with Brian Ross unit for ABC News 20/20.
Hurricane Floyd, Hurricane Isabel - ABC News.
SwissAir loses Boeing 757 near St. Johns, Nova Scotia - ABC News
EgyptAir 767 doesn't show up in New York - ABC News
School Shooting - 6 year old boy kills girl in Flint, Michigan CBS 60 minutes II - Scott Pelley - aired March 7, 2000.
Elian's Father (breaking intv. with Dan Rather, dual simul-translation with 6 comtech feeds for lawyers and telephonic feed to New York control.)
JFK jr. and wife crash near Martha's Vineyard. CBS and ABC (recreated flight very next night in same conditions and recorded all sound with pilot and correspondent thru in-flight com system)
September 11 coverage at scene - Brooklyn Bridge footage - walking wounded plus Tower Two (first to fall) from Brooklyn vantage. 7 days continuous coverage for ABC News.
The Crash at the Rockaways American Airlines loses jet at takeoff from JFK - NBC and ABC News.
Providence Club Fire - NBC News, Dateline NBC
Lost Boys, kids fall through ice near City Island, New York - Dateline NBC.
The Blackout of 2003 - NBC News Dateline - one of four crews working at moment of crisis (Mandy Moore profile), thrown into 48 hour straight continuous coverage.
National Election primary coverage of New Hampshire, South Carolina 2000 and 2004. ABC News and NewsHour w/Jim Lehrer.
Republican National Convention 2004 N.Y.C. - all protests and marches for ABC News.
Hurricane Katrina - The Swamping of New Orleans - ABC News 20/20 coverage at location.
Katrina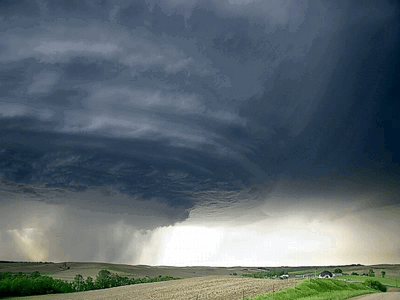 Yankee pitcher Cory Lidle crashes his small plane into a N.Y.C. building.
Pope Benedict comes to America - PBS.
USAir 1549 splash lands in Hudson River, N.Y.C. - ABC Good Morning America.
The Massacre at Binghamton, N.Y.
Ferguson Riots - CBS
Baltimore Fire and Riots - ABC
RNC Convention Cleveland 2016 - CBSNews.com
DNC Convention Philadelphia 2016 - CBSNews.com
Amish Girls kidnapped - GMA
Documentary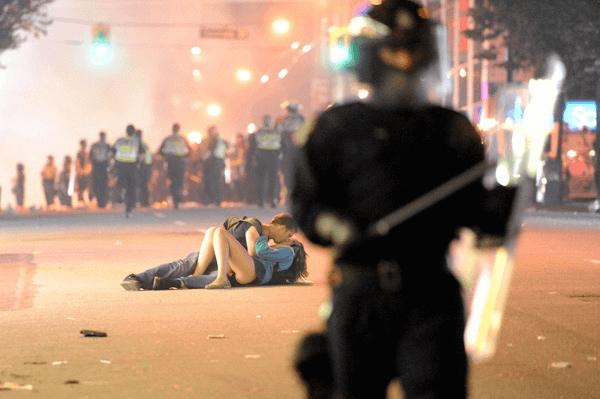 Nazi Gold: a report on Switzerland's wartime actions as a neutral nation Frontline documentary hour aired June 17, 1997.
Dreams of Tibet Frontline documentary hour aired Oct. 28 1997, producer Ben Loeterman.
Rwanda: Triumph of Evil BBC/Frontline joint documentary hour. 1998 International Emmy Award, producer Ben Loeterman.
Y2K Ed Yardeni and others talk about what could happen on New Year's Eve 2000, incl. tour of energy facilities w/Steve Kroft for 60 Minutes. Aired November 29, 1998, with a follow-up later in 1999.
353 Million Dollar Con A man mysteriously disappears leaving wife behind in Queens New York, after scam against Philip Morris is uncovered, for 60 Minutes. Aired Feburary 21, 1999 (Steve Kroft).
The Music Man 60 Minutes II documentary on Frank Wildhorn and Linda Eder aired September 14, 1999 (Vicky Mabrey).
The Big Chill BBC Science documentary hour shot in Labrador near Davis Strait. Shot March 1999, aired Fall 1999.
Who Shot Martin Luther King Jr.? Forrest Sawyer interviews the family of Dr. Martin Luther King for ABC News Special relating the assassination 30 years later for Day One.
Frozen Hearts hour documentary for Channel Four (UK) on groundbreaking surgical technique incl. open heart surgery at the University of Pennsylvania. Aired 1999.
Naked Work BBC hour documentary on the story of how IBM downsized and disenfranchised the American Worker. Aired Fall of 1999.
The Grifters Special exclusive 60 Minutes with Sante and Kenneth Kimes (Steve Kroft).
Blood on the Carpet BBC series, 2000 Bafta award for Best Feature Series.
Lord of the Manor Gardener's Island story for 60 Minutes (Steve Kroft) aired 11/07/99.
War in Europe: Nato's 1999 war against Serbia over Kosovo Frontline hour documentary aired February 22, 2000.
The First Casualty: is Lt. Cmdr. Michael Speicher Alive? 60 Minutes II aired May 2, 2000.
The British Century BBC documentary series
The Rogers and Hart Story BBC documentary on Richard Rodgers and lyricist Lorenz Hart. Aired January 6, 1999.
Saving Stephen Heywood Jamie Heywood, whose brother is afflicted with ALS, Lou Gehrig's disease, is exploring all possibilities for treatment or cure. 60 Minutes II (Scott Pelley) aired August 29, 2000.
The Lost Children Brit orphan children shipped to Australia during WWII as laborers. 60 Minutes II (Bob Simon) aired March 24, 1999, special edition with reunion to siblings aired September 7, 1999.
The Human Face 4 part series for BBC doc. unit in conjuction with The Learning Channel. Shot in 2000, released March 2001 in UK, August 2001 in US.
Locked Inside a Nightmare Alleged rape and abuse inside juvenile detention facilities run by Wackenhut Corporation, incl. all surveillance and interviews in Texas and Louisiana. 60 Minutes II (Scott Pelley).
Mike Wallace Returns to Riker's Island 10 Years Later special 60 Minutes documentary shot for a week at Riker's Island State prison.
Secret Daddies Channel 4 (UK) aired Summer 2000.
Catalogue of Killers Benetton and death row. 60 Minutes II (Vickey Mabrey) aired May 30, 2000.
The Buyer's Bible Story behind the lawsuit brought against Consumer Reports by Isuzu and Suzuki. 60 Minutes II aired June 6, 2000.
Southern Discomfort Small town of Columbus Mississippi plagued by 5 gruesome murders. Hour documentary had a lot of notoriety of interview with suspected Sheriff and other investigative shooting on location. For CBS News 48 Hours, aired June 24, 2000 (Harold Dow).
Wild Bill Janklow Special premier episode for second block of 2000 season, 60 Minutes II dealt with death and abuse in South Dakota youth boot camps for troubled teenagers, and the ensuing conflict with state pols. Credit incl. all location work in South Dakota (Vicky Mabrey).
Life, Death, and Damien 2 hour documentary for LWT (London), shooting DV camera and wireless transmission for 3 camera 24/7 reality style coverage of Damien Hirst opening and 10 leading up to, at the Gagosian Gallery in Chelsea. Roger Pomphrey director.
The World Trade Center Attacks for BBC doc unit 'MacIntyre Investigates' shot September 17-21 at scene, as it unfolded, including many interviews on scene and with Port Authority families who lost loved ones.
Probie ABC News Nightline exclusive look at an FDNY first year recruit after 9/11. Two part program.
The Clinton Years joint ABC News Nightline/Frontline 2 hour documentary aired January 16, 2001.
Hitler's Lake part 1 and 2, billions in counterfeit British pounds at bottom of Lake Toplitz. For 60 Minutes II, aired 11/21/2000 with re-air 07/25/2001.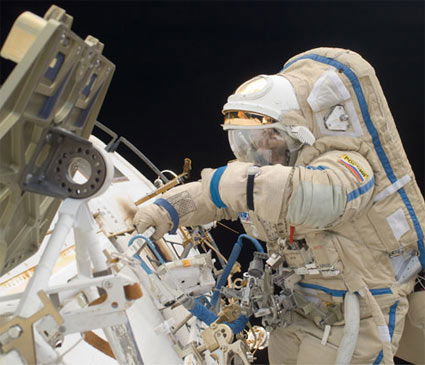 Episodes of Panorama and Tomorrow's World, for BBC.
ABC News John's Hopkins 24/7 documentary emergency room footage and sound.
A&E Love Chronicles, ABC The Bachelor, ABC Extreme Makeovers, Fine Living Channel Simplify Your Life, and Back to Basics.
American Chopper Discovery Channel (pilot)
Repo Men Learning Channel
The Cut CBS and Lion's Gate Television
The Apprentice and The Apprentice: Martha Stewart NBC and Burnett Productions.
21st Century Terror: Reign of Terror: Al Qaeda and the World Islamic Front for Jihad National Geographic
Seconds to Disaster National Geographic
Blood, Sweat, and Code; Exploring Time; Diamond Road all 90 minute documentary presentations for Discovery HD Theater, aired 2007.
FBI Files Discovery HD Theater 2009
Gangland History Channel 2009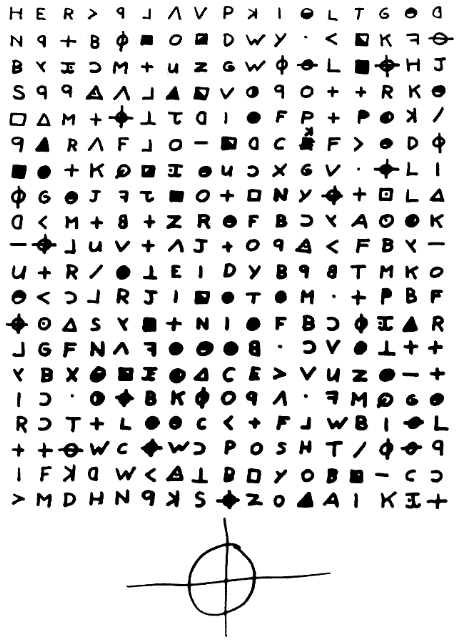 Live Events
OJ drives the white bronco - ABC News
1996 New York City Marathon - CBS
1998 New Year's Eve in New York - ABC
JFK jr. funeral St. Thomas Moore Church - ABC News Special
Millennium coverage for ABC News - Times Square
Yankees vs Braves World Series - The Rematch - CBS
NBA Playoffs Knicks vs Pacers, 1999 - ESPN
MLB Mets vs Braves NLCS - ESPN
Yankees vs. Mets - Subway Series - NBC Sports Machine
New York Jets 1998 NFL Playoffs - ESPN
Alliya funeral in Manhattan - ABC National News coverage
Notorious "B.I.G." funeral Brooklyn - ABC World News Tonight
Million Youth March w/Khallid Muhammed - ABC World News Tonight
President Clinton opens office in Harlem - ABC World News Tonight
Madonna signs books - ABC PrimeTime Live
Li'l Kim record launch - Quincy Jones Television
Prince Nasseem Hamed announces fight Atlantic City - ESPN
Oscar de la Hoya vs. Felix Trinidad - live wireless talkback - ESPN
Outdoor Games - axe chop - live wireless talkback - ESPN
Holyfield vs. Lewis Madison Square Garden - ESPN
Wayne Gretzky plays last game - ESPN
Rosie O'Donnell trial - MSNBC
Martha Stewart trial - ABC News
Don King vs. Lennox Lewis trial - ABC News
Abner Louima verdict - ABC News
Tawana Brawley verdict - ABC News (and subsequent appeal)
9/11 1st Anniversary - ABC News Special 24 hour coverage
9/11 2nd Anniversary - MSNBC coverage
Many other tickertape and various other New York parade coverage
In Depth Celebrity Interviews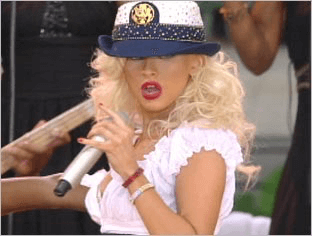 Christine Aguilara (CBS)
Richard Gere (profile for Bravo)
Dalai Lama (R. Gere profile for Bravo)
Sharon Stone (R. Gere profile for Bravo)
Pierce Brosnan (BBC)
Sean Penn (60 minutes)
Joe DiMaggio (ESPN)
Yogi Berra (ESPN)
Mike Tyson (ABC News PrimeTime Live, exclusive intv. in Tyson's Connecticut mansion after Holyfield indident).
George Soros (Nightline)
Donald Trump (CNBC)
Jack Welch (Dateline NBC)
Jack Bogel (CNBC)
Steve Case (CNBC)
Bill Gates (Charles Gibson for Good Morning America)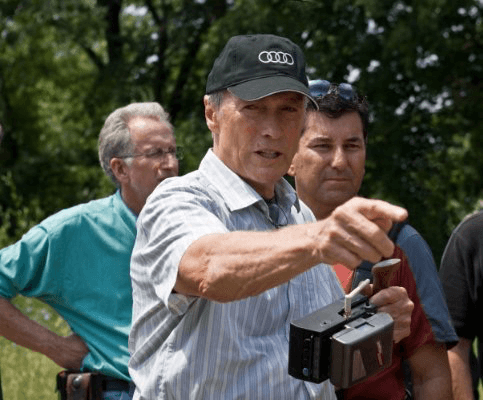 Clint Eastwood (60 Minutes)
John Chambers (for Cisco Systems)
Josef Straus (for JDS Uniphase)
Liza Minelli (Good Morning America)
Madonna (PrimeTime Live w/Diane Sawyer)
Director Martin Scorcese (Frontline)
Director Barry Levinson (ABC News Nightline)
Director William Friedkin (ABC News profile of Jack Lemmon)
Elton John (CNN on location in New York Sherry Netherland)
Richard Avedon (Diane Sawyer for Good Morning America)
Anne Heche (w/B. Walters)
Savion Glover (60 Minutes II w/Charlie Rose)
Billy Joel (60 Minutes w/Steve Kroft)
Tina Turner (60 Minutes w/ Mike Wallace)
ABBA (Today Show)
Monica Lewinsky (w/B. Walters)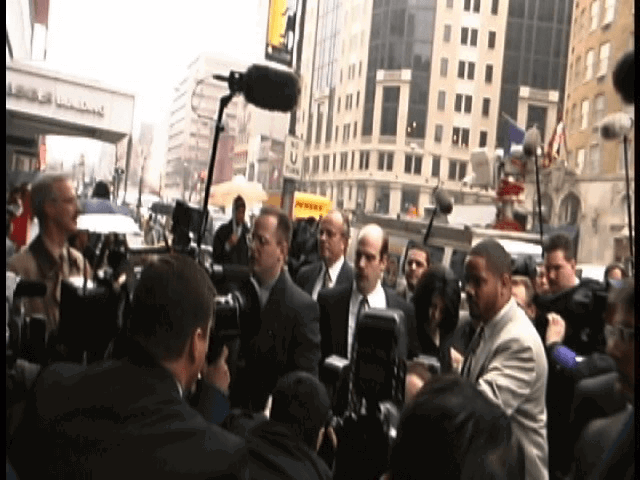 Nicole Kidman, Jude Law and Anthony Minghella (w/B. Walters)
Liam Neeson (CBS This Morning)
Samuel L. Jackson (CBS This Morning)
Boy George (NBC Dateline)
Shirley MacLaine (60 Minutes w/Mike Wallace)
Director Steven Spielberg (ABC News American Agenda)
Director Sam Mendez (BBC)
Alan Cummings (BBC)
Kate Winslet (BBC)
Karen Finley (Fox News)
Vice President Albert Gore (ABC News)
President George Bush Sr. (ABC News)
Henry Kissinger (documentary profile for BBC/Frontline)
Paul Newman (National Public Service Awards)
Rep. Bob Michel (National Public Service Awards)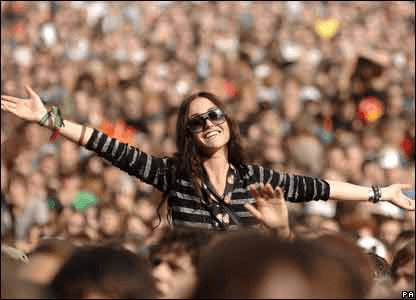 Caroline Kennedy (NY Times)
Sen. George Mitchell (National Public Service Awards)
Ben Bradley (ABC News This Week)
George Stephanopulous (ABC News on location in N.H.)
Lenny Kravitz (Ch. 4 London)
Shirin Nashat (South Bank Show)
Conan O'Brian (NBC Today Show)
Britney Speers, Shakira, Mary J. Blige (NBC Today w/Matt Lauer on location for Rolling Stone cover)
Avril Lavine (Dateline NBC w/Jane Pauley)
Dick Cavett (Nightline)
Al Sharpton (60 Minutes w/Mike Wallace)
Bob Guccione (BBC)
Joan Rivers (BBC)
Mary Rodgers (BBC)
Ed Koch fmr mayor N.Y.C. (BBC)
Nick Nolte (Extra)
Adam Yauch (Frontline)
Mathew Modine (BBC)
Charles Grodin (screen tests and subsequent show-enders for 60 Minutes II)
Sen. Charles Lautenberg (campaign commercials)
Sen. Charles Schumer (ABC News)
Gov. Mel Carnahan from Missouri (60 Minutes w/Vicky Mabrey)
Sen. Hillary Clinton (ABC News This Week)
Sen. Joe Lieberman (ABC News This Week)
Sen. Carol Mosely Braun (BBC for Tomorrow's World)
Rep. Jim Sensenbrenner (BBC for Tomorrow's World)
Rep. Chris Shays (Fox News)
Martha Stewart (w/B.Walters)
Kofi Annan (ABC News This Week)
Cardinal Bernard Law (ABC News This Week)
'Jerri' from Survivor: Australian Outback (CBS)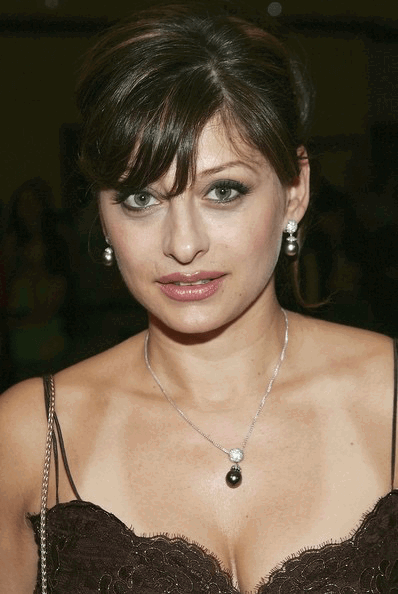 Maria Bartiromo (for NBC)
Lance Armstrong (ESPN, NBC, CBS)
Dan Rather (for CBS)
Sen. John Edwards (News Hour, Ray Suarez)
D.A. Pennebaker (LWT London, for Granada TV)
Tony Hawk (ESPN)
Zac Bacon (ABC 20/20 w/Debra Roberts)
Richard Gere, Susan Sarandon, Jennifer Lopez (PrimeTime Live w/Diane Sawyer)
Natasha Richardson (BBC)
Robert Rubin (BBC)
Katie Couric (for NBC)
Matt Lauer (for NBC)
Faye Vincent (CBS News)
Mark Messier (TSN Toronto)
Billie Jean King (ABC News Person of the Week)
Damon Albarn (Essential Gorillaz)
Jamie Hewlitt (Essential Gorillaz)
Kevin Spacey (Paramount)
Meryl Streep (Paramount)
Tom Cruise (for CBS)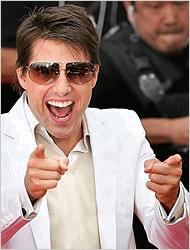 Lakol 'Ole Ole' winner best video Caribbean Music Awards 1992
Lakol reunion/rebirth September 2009
"If I Let Myself Go" Dionne Warwick and Chuck Jackson
*THROWBACK 30 YEARS* NYU Master's Thesis trailer "Rain"
Our Shop: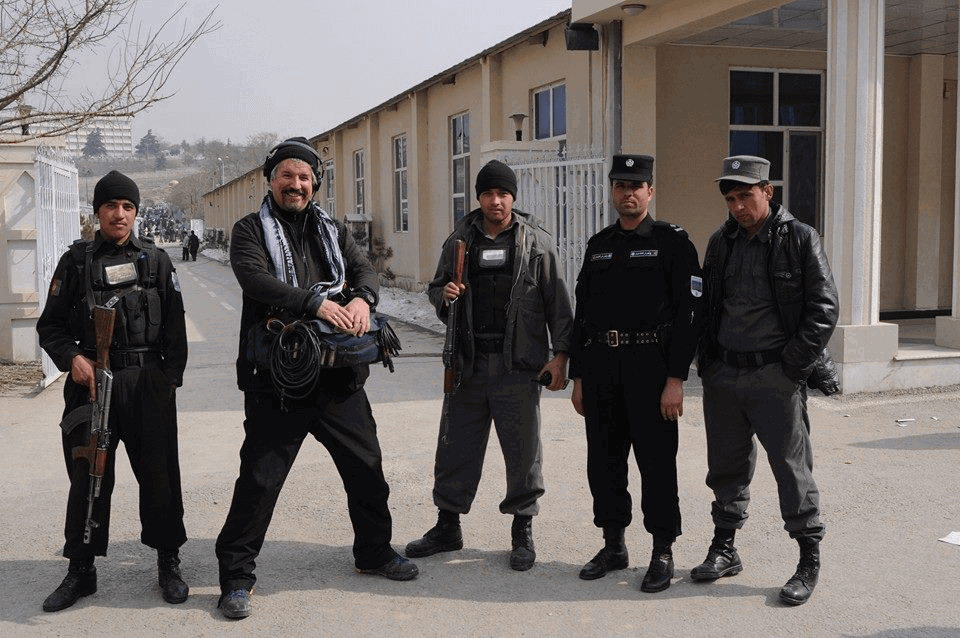 Entire site and contents
(c) 2003-2020 Skyward Pictures, Inc., all rights reserved.